Step 1: Download, install, and run AxBlaze OST to TGZ converter.
Click the "Open" button to browse the OST file.
Add File: Select the OST file one by one.
Add Folder: Select the OST folder containing multiple OST files
Clear Files: This option helps to remove unwanted OST file(s).
Click the "Next" button.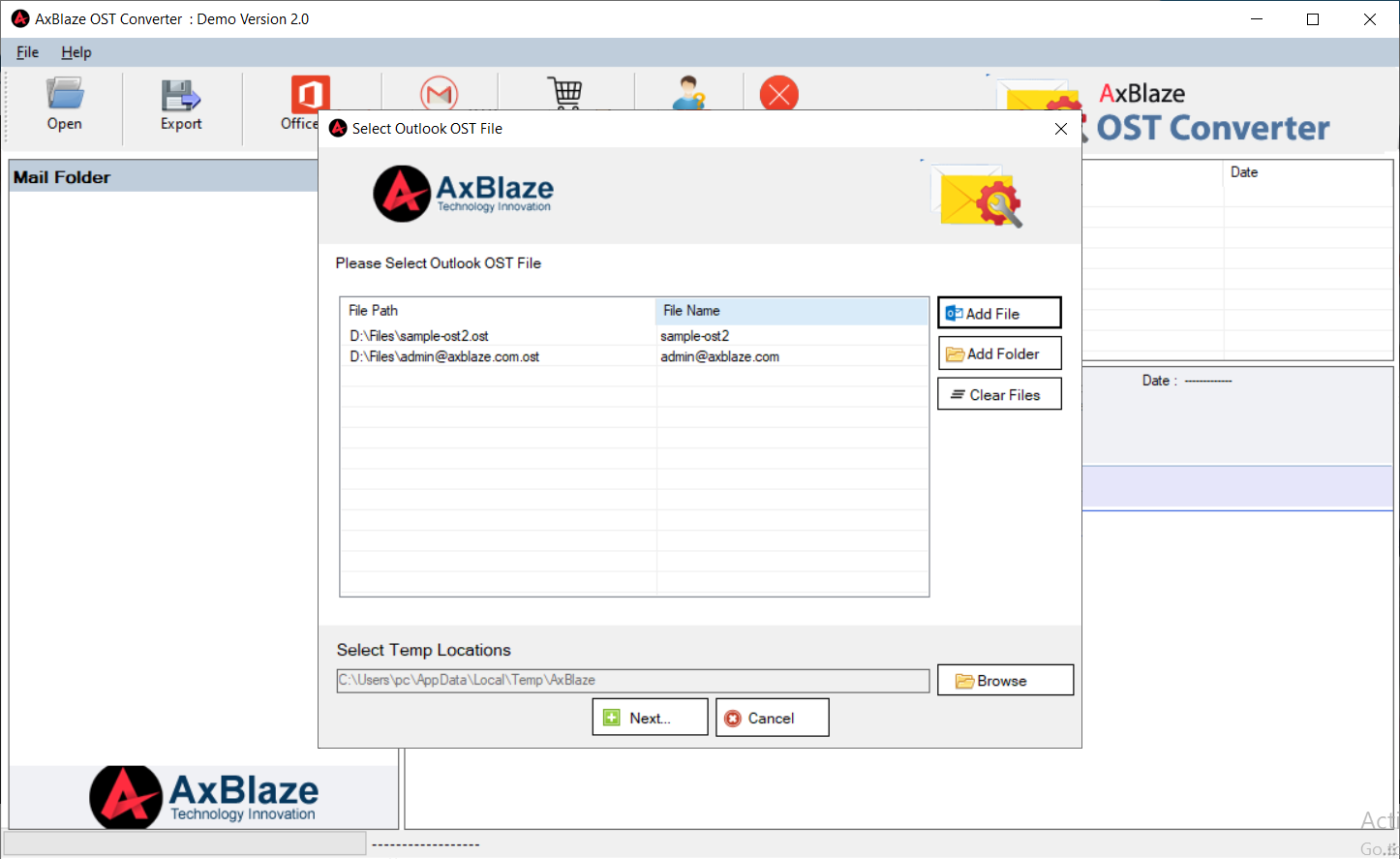 Step 2: Check the preview of the OST file.
Check a complete preview of every email with exact metadata information and attachments.
Check the number of items in every folder of the OST file.
It ensures the complete OST to Zimbra TGZ conversion.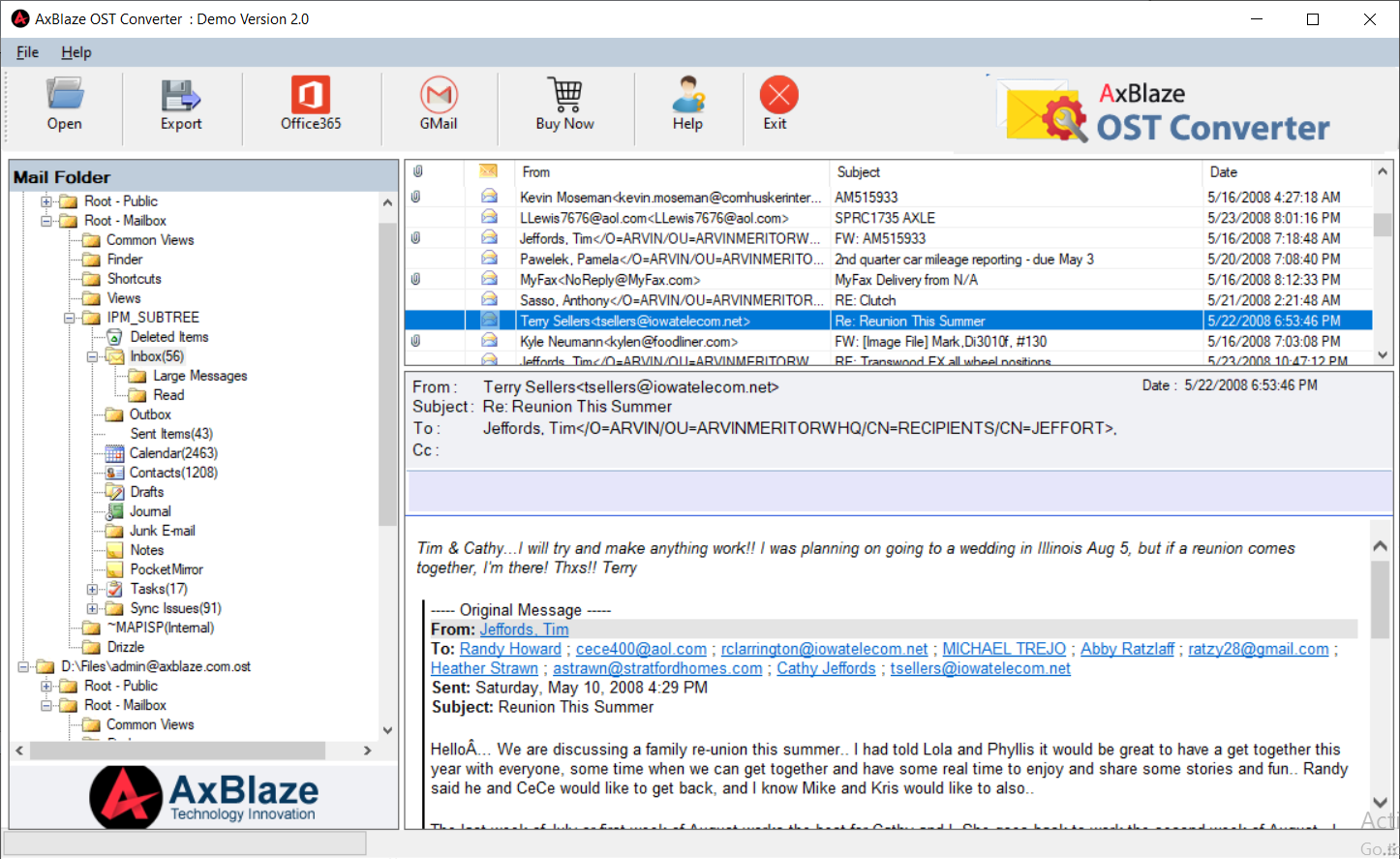 Step 3: Export Option: Click the "Export" option from the menu.
Save Destination Path: Click the "Browse" button to select the destination path.
Export Option: Select the TGZ as an export option.
From the left pane of the software, deselect to remove unwanted folders from conversion.
Move to the next step.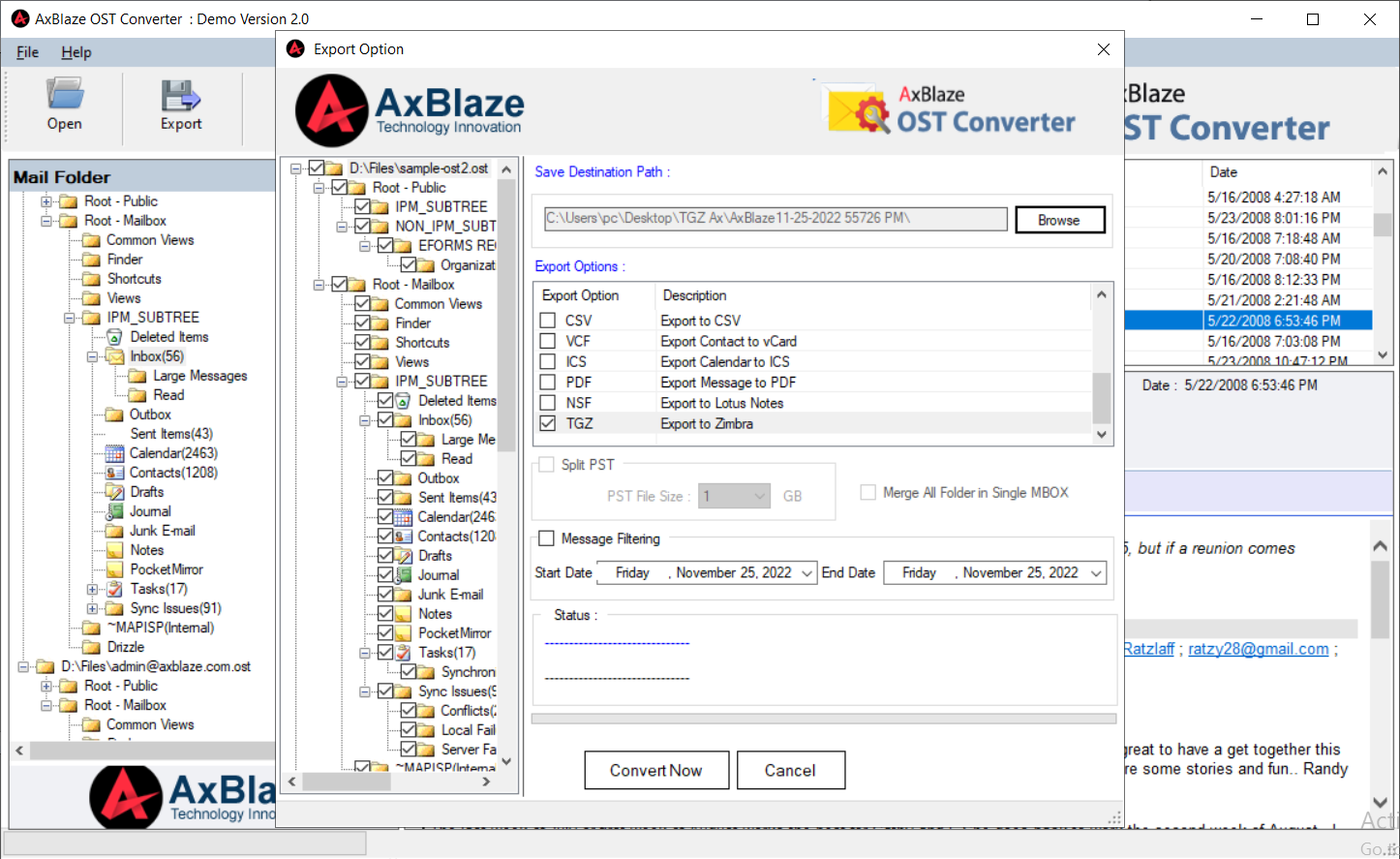 Step 4: Message Filtering (Optional): Split OST by date
Select the date range to filter items by date. It exports the items according to the date range.
Move to the Next Step.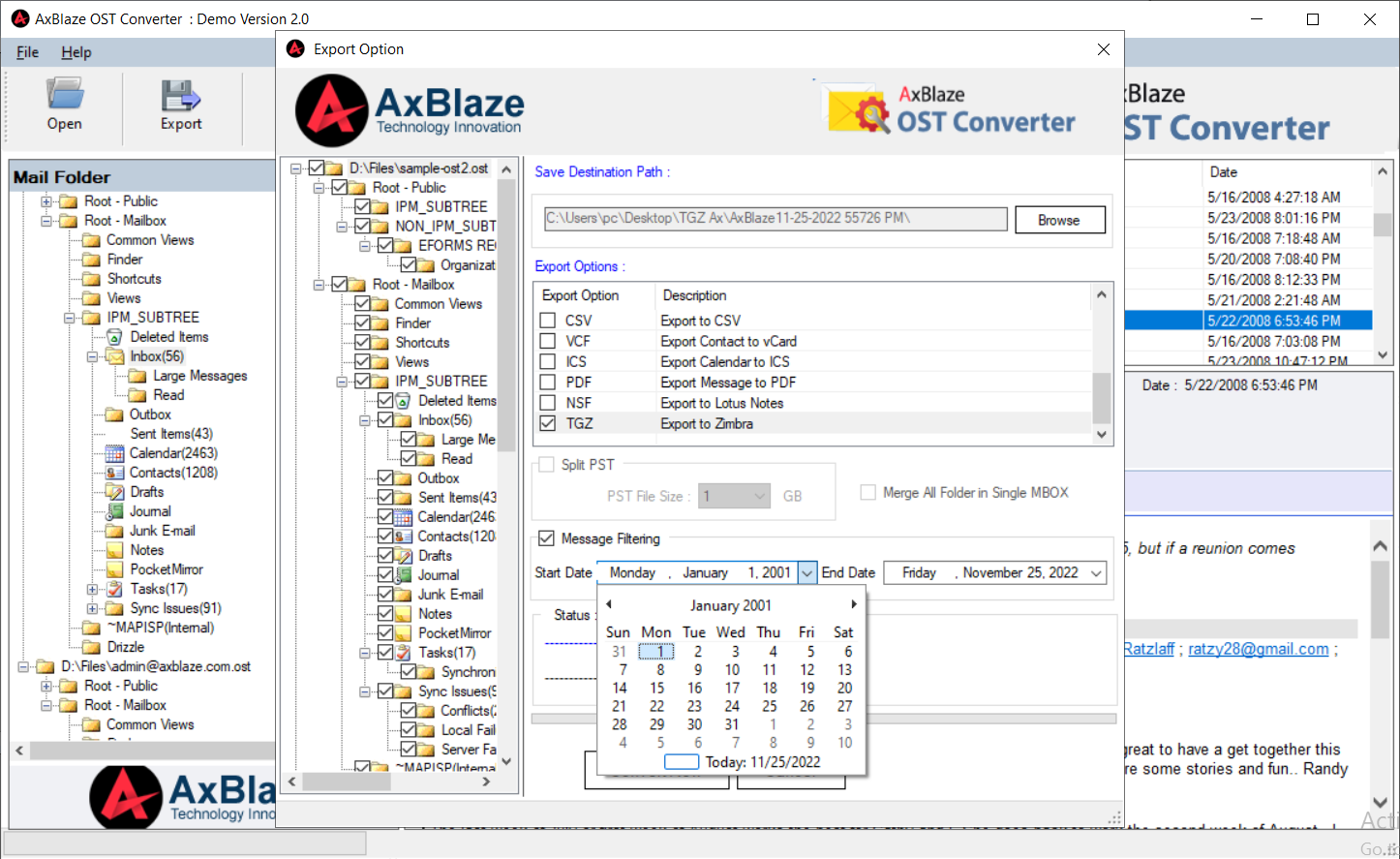 Step 5: Complete OST to TGZ conversion process.
Click the "Convert Now" button to start the conversion process.
(A pop-up window will appear after completing the conversion process.)