Step 1:
→ Download, Install, and Run PST to PDF Converter.
→ Click on the "Add" button to select PST file.
→ Click "Next".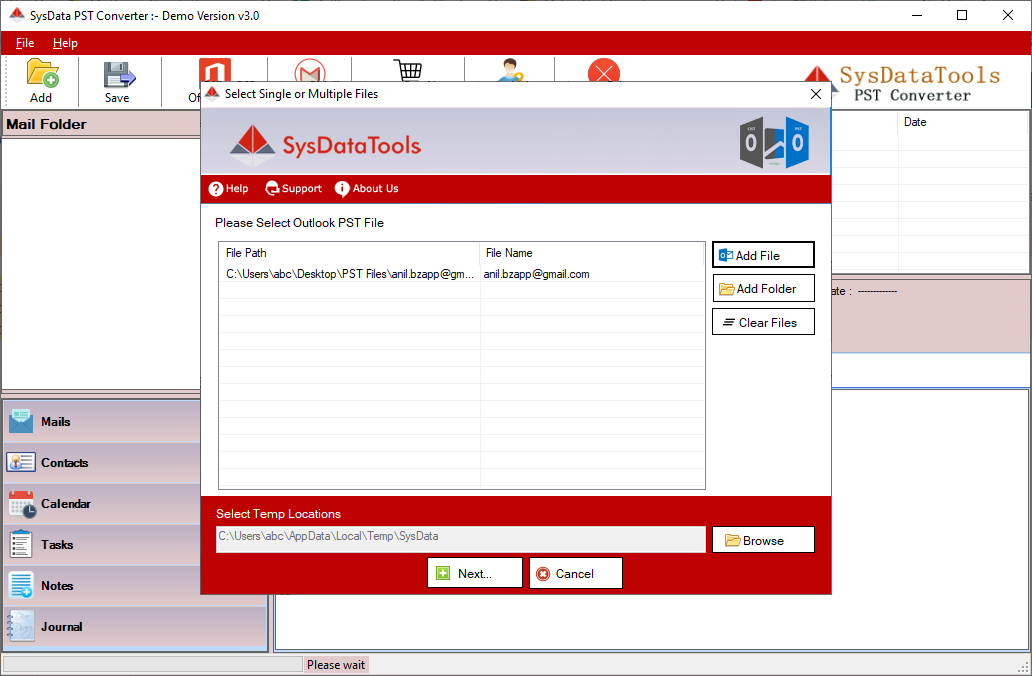 Step 2:

→ Check PST File Preview.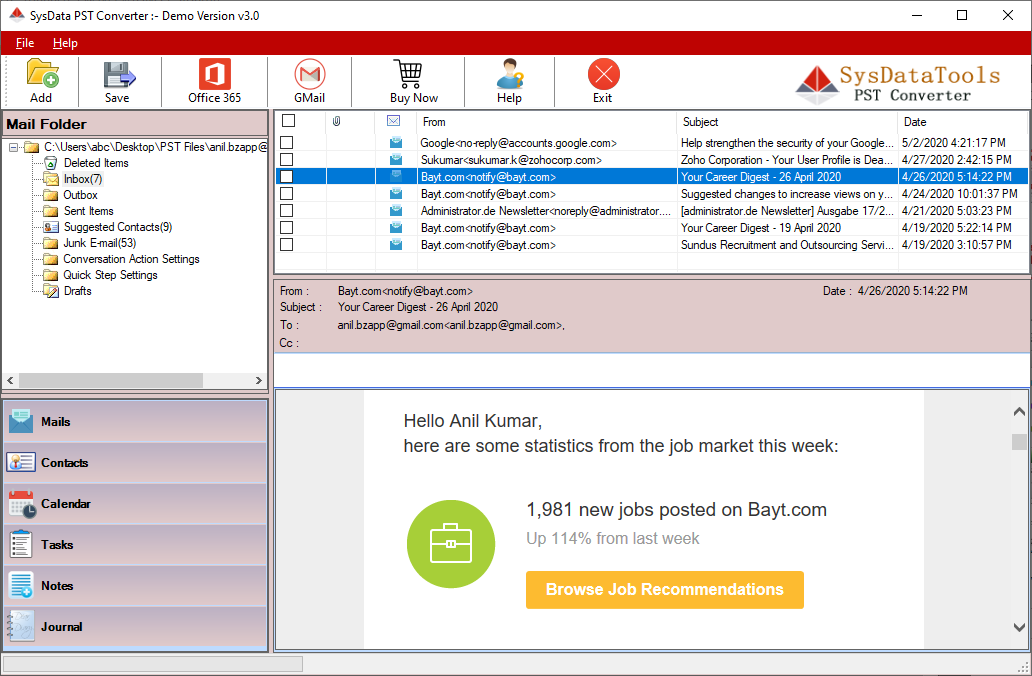 Step 3:
→ Click on the "Save" button from menu.
→ Browse Destination path.
→ Select PDF as Export Option.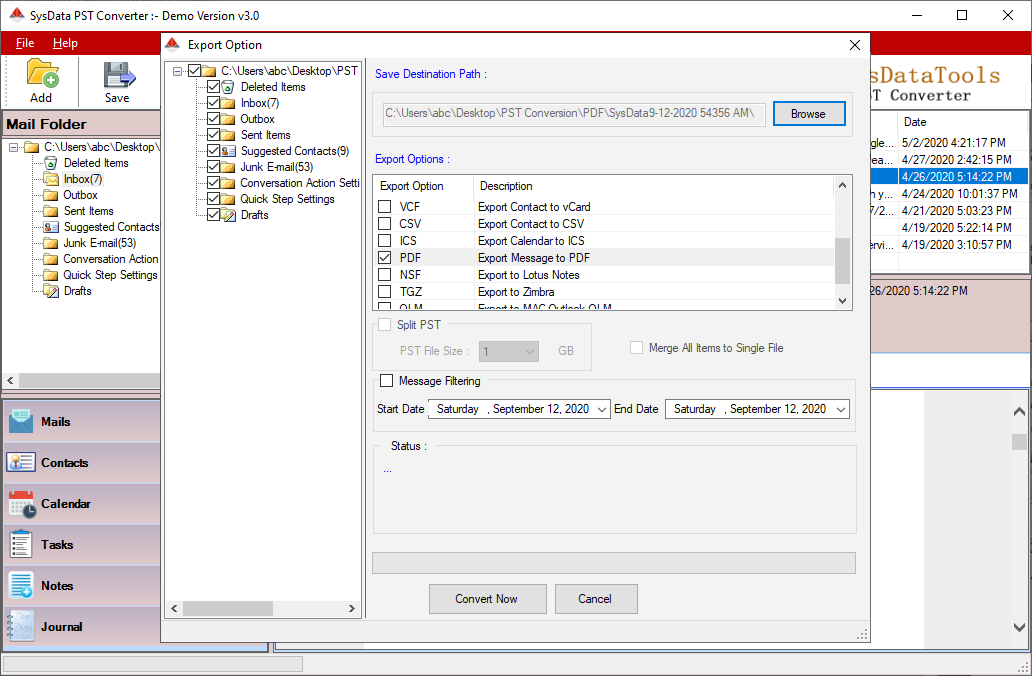 Step 4:
→ Message Filtering (Optional) - Select required Date range to filter message as per date.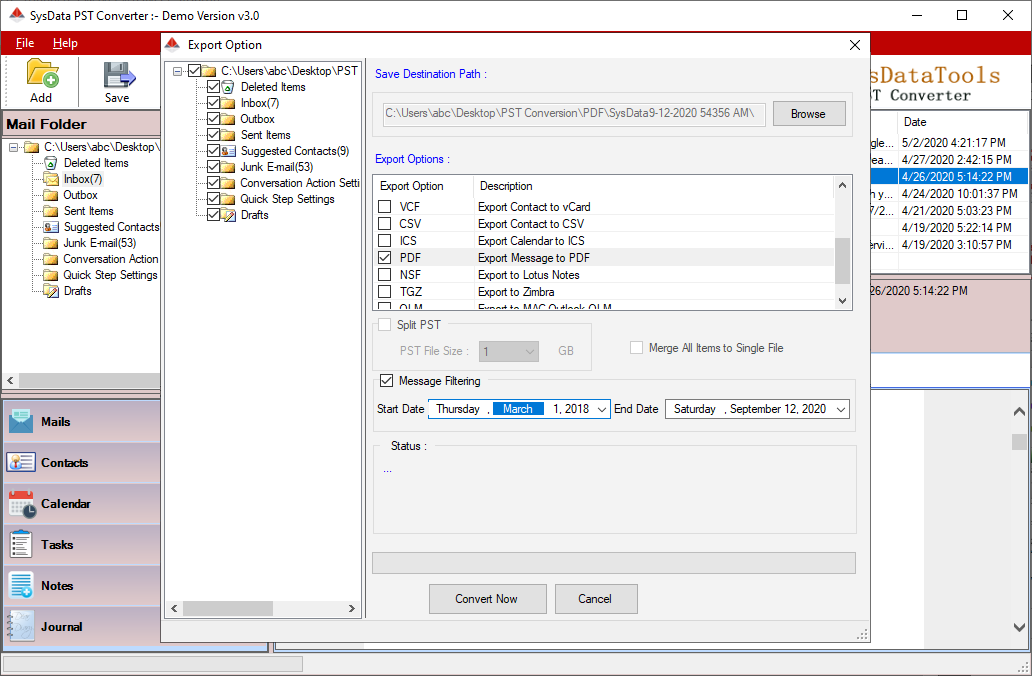 Step 5:
→ Click on the "Convert Now" button to convert PST to PDF file format.