Step 1: Download, install, and run AxBlaze TGZ to Gmail Migrator.
Click the "Open" button to browse the Zimbra TGZ file(s).
Add File: Select the TGZ file one by one.
Add Folder: Select the TGZ folder containing multiple TGZ files.
Add Extracted Folders: Select the option to browse extracted TGZ files.
Clear Files: This option helps to remove unwanted TGZ file(s).
Click the "Next" button.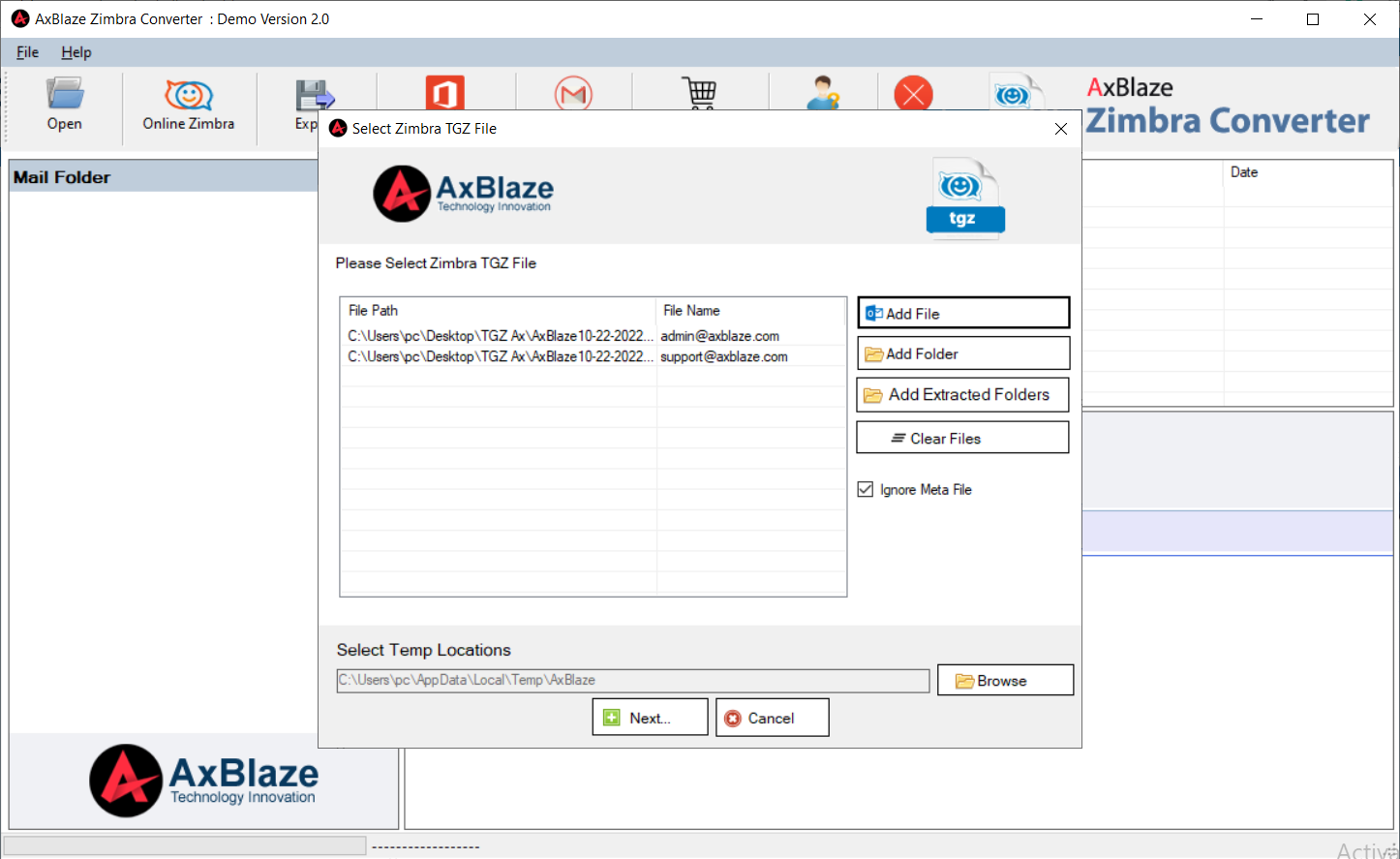 Or,
Transfer Zimbra Webmail account to Gmail account directly.
Select Zimbra TGZ file(s) from online Zimbra profile.
Click the "Online Zimbra" button from the menu and enter the required details.
Click the "Next" button.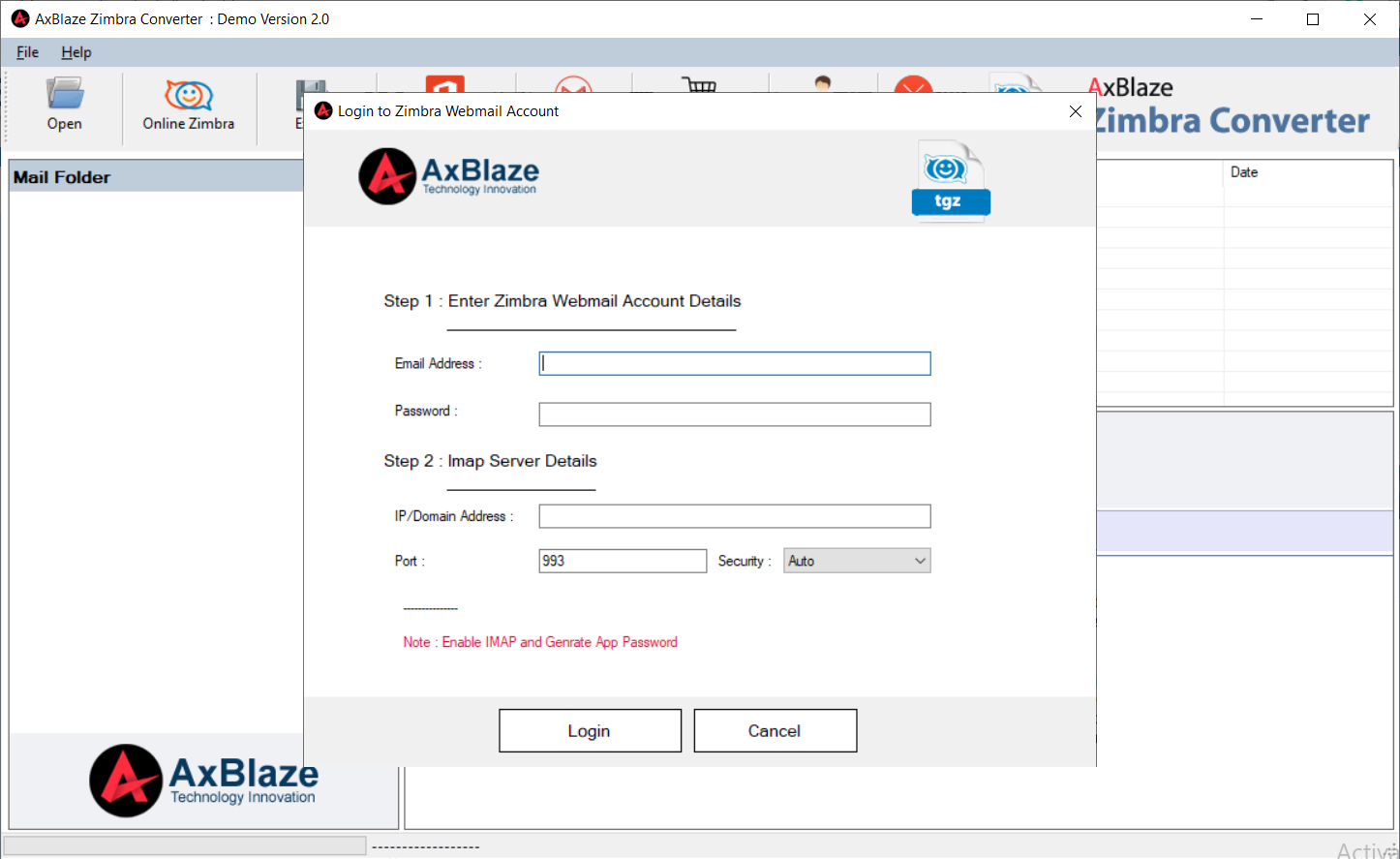 Step 2: Check the preview of the Zimbra TGZ file.
Check a complete preview of every email with exact metadata information and attachments.
It ensures the complete migration of the Zimbra TGZ file to Microsoft 365 (Office 365) account.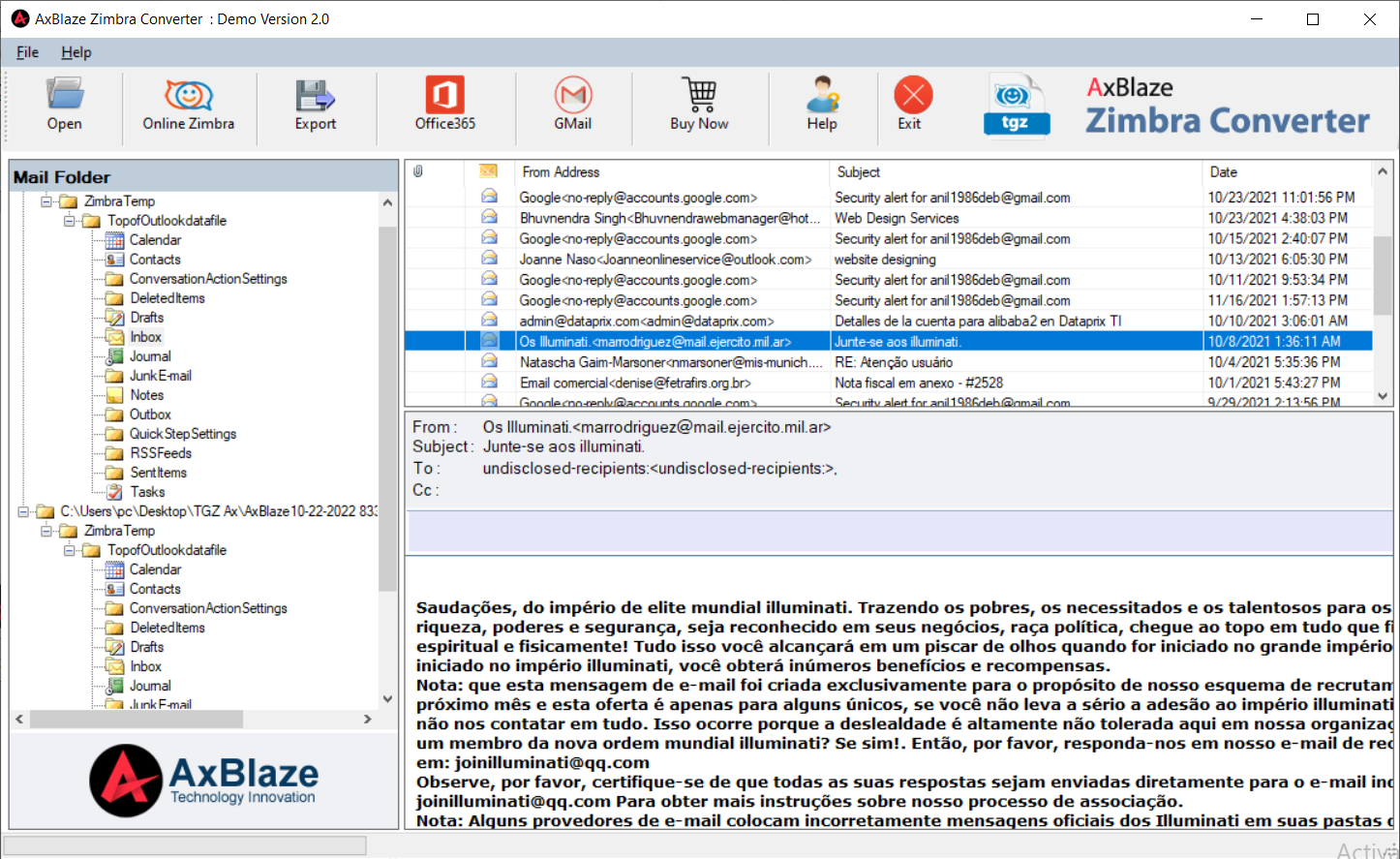 Step 3: Import Option: Click the "Gmail" option from the menu.
Connect with the Gmail Account.
Enter credentials, connect to the server, and import the Zimbra TGZ file or Zimbra Webmail account to the Gmail account.