3 Ways to Create Backup of Gmail Account
---
I am looking for a way to create a backup copy of my Gmail account. Is it possible to export my all emails with Contacts and Calendar? I know I can configure my Gmail account with Outlook but, it does not download my Contacts and Calendar. So, what is the best way to download my all Gmail data to the local machine?
Steps to Create Backup of Gmail Account:
There are many ways to create backup of Gmail account which is absolutely free. We are going to provide you some simple steps by which you can easily make backup of Gmail emails, contacts, calendar, etc.
Method 1: Google Takeout (FREE)
Step 1: Open this link: https://takeout.google.com/ in your browser and login with your Gmail credentials.
Step 2: After login, you will see multiple Google Products. Select the required items that you want to back up. In this page, we are going to create backup of Gmail emails, Contacts, and Calendar.
Calendar - Calendar will export in iCal format.

Contacts - Contacts will export in vCard format.

Emails - Emails will export in MBOX format.

After selecting required items, click on "Next Step" button.
Step 3: In the third step, you need to customize the archive format.
Select Delivery method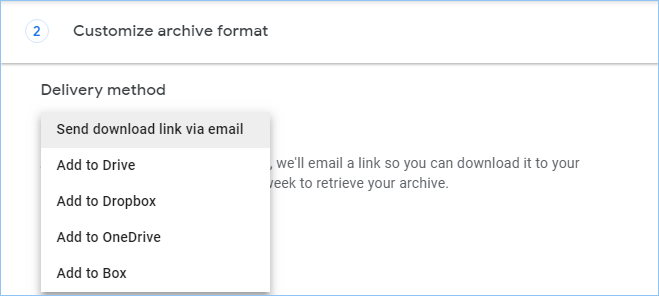 Select File Type
Select File Size

After selecting all these option, click on "Create Archive" button.
Step 4: In the last step, you will get a dialog box with Archive progress message. You will receive an email when your archive is complete.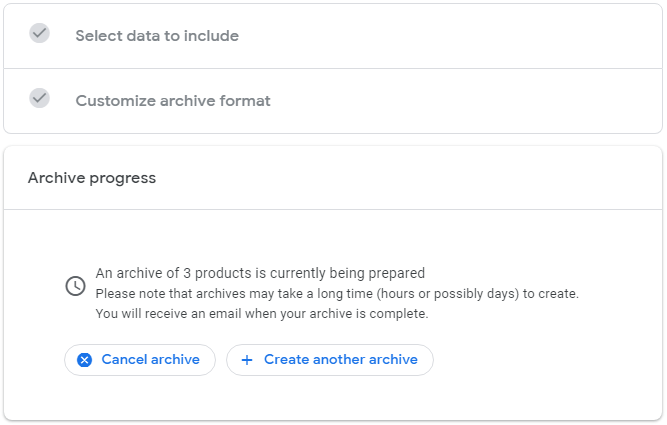 Method 2: Configure Gmail (FREE)
[This option will create backup of Gmail account in PST file type.]
Step 1: Log into your Gmail account and Enable POP for your Gmail Account.
Step 2: Open Microsoft Outlook, Go to File » Info » Account Setting.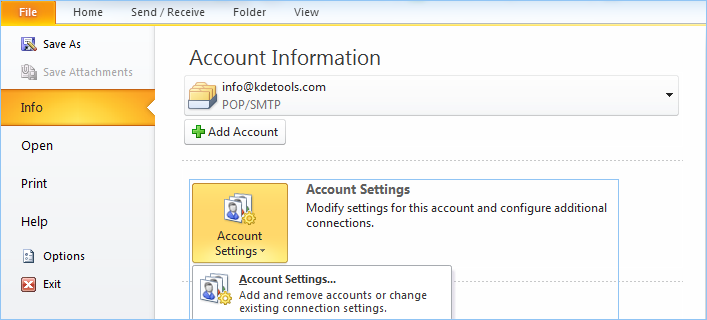 Step 3: A dialog box will appear, click on "New" under Email.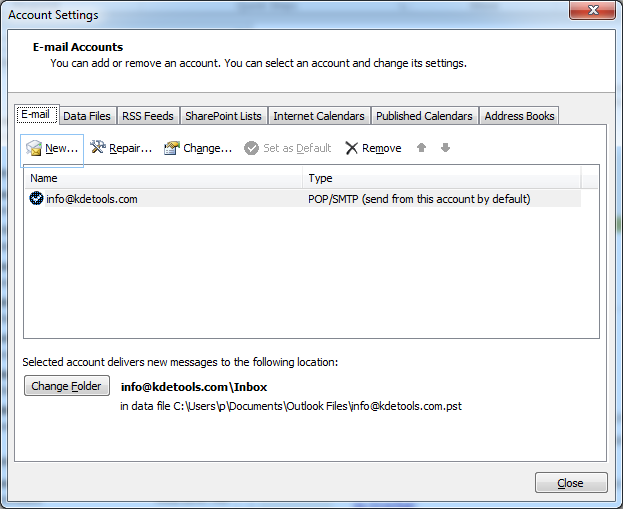 Step 4: E-Mail Account option will be selected by default, click on "Next" button.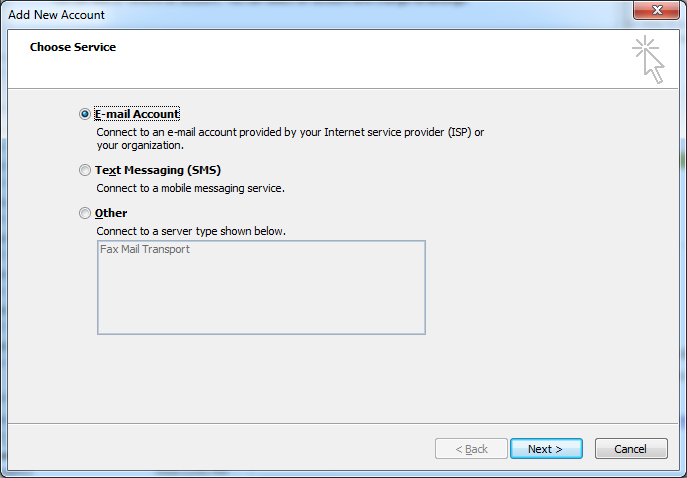 Step 5: Enter Gmail account information and click on "Next" button.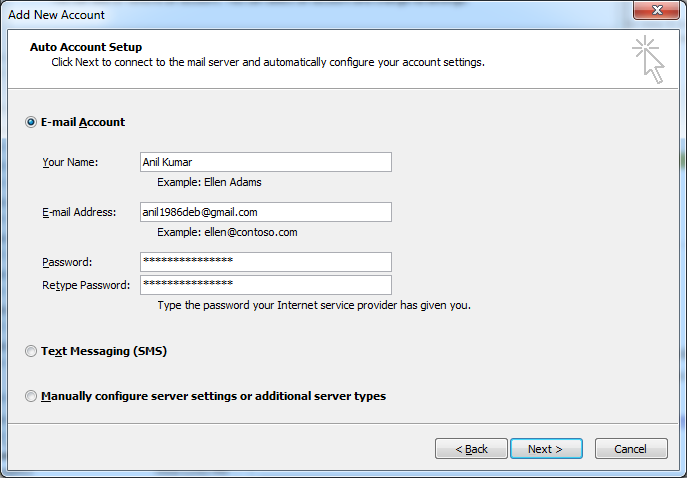 Step 6: Outlook will now scan for the settings for your email account.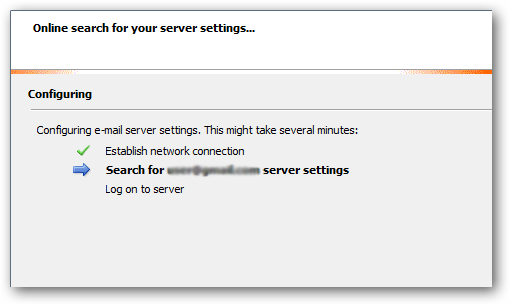 If Outlook was able to find the required setting and configure your account automatically, you will see given below message.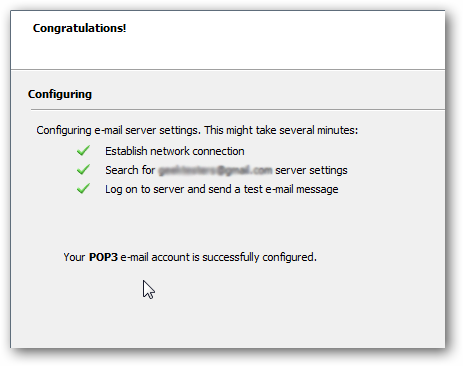 Note: If you are getting error message in this step then, you need to turn on "Less secure apps access".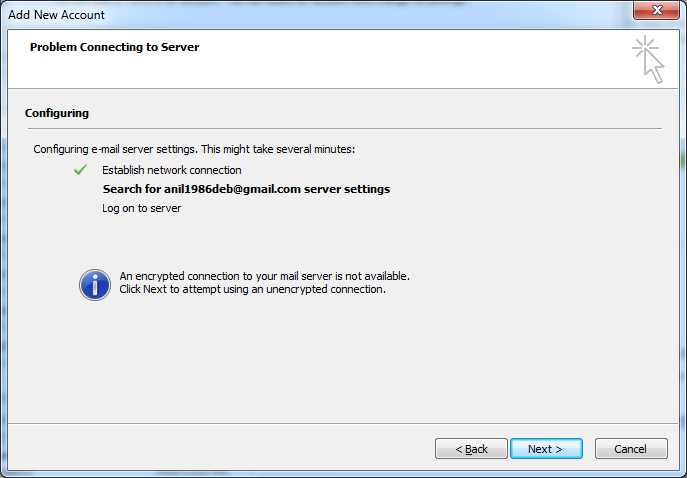 To turn on less secure apps access, follow this link: https://myaccount.google.com/lesssecureapps and turn on access.

After this, retry Step 4.
If the problem still persist then, manually configure your gmail account.
Check steps in detail here.
Method 3: Third Party Tool (PAID)
There are many third party tools available online. You can check its FREE trial version. Some of popular tools are given below:
Note: If you have still any doubt or question, feel free to ask. We will reply you ASAP.