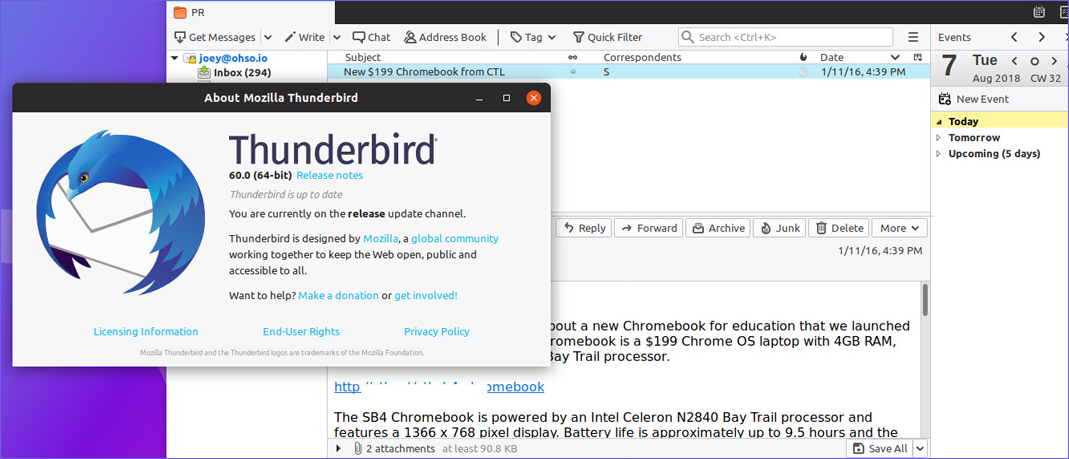 Mozilla Thunderbird is a desktop email client that runs on variety of platforms such as Windows, Linux, and MAC. It has various features to manage multiple email accounts, newsgroups, news feeds, etc. It supports both POP and IMAP configuration. Along with that, it provides many useful features like message management, Junk filtering, Extensions & themes, contact management, etc. It is being popular day by day due to its advanced management system. It supports MBOX file format to store its database. Due to its popularity, we work on its database management so that users can easily manage their database in a better way. We provide various helpful articles, manuals, utilities, and custom products to resolve the issues related to Mozilla Thunderbird. There are many volunteers that help the normal as well as business users to improve their work efficiency. We mainly focus on email migration from moving other email platforms to the Mozilla thunderbird. Here, we also discuss the various tools to manage messages, contacts, calendars, etc.
There are some topics provided by our experts for Thunderbird users.
---
How to Open/ Import MBOX File in Mozilla Thunderbird?
I have 7 MBOX files from another email client and 3 Google Takeout files. I am using Thunderbird mail client and want to import all these MBOX files to Thunderbird. How can I import all these files in the Thunderbird mail program?
---
How to Import Outlook PST Contacts to Thunderbird?
I am going to change my email environment from Outlook to Thunderbird? I have some crucial contacts stored in Microsoft Outlook. Is there any way to import all these contacts in Mozilla Thunderbird without losing contact properties?