Tool to Import OST File into Office 365 Account
Microsoft® Exchange server is the main mail server. It is mainly used with MS Outlook and save complete data into OST file format. OST file help users to seek accessibility of data in offline mode and synchronize with Exchange when get connected again. Due to latest used technology such as Office 365, organizations make plan for migrating their OST data into Office 365 cloud. The reason for this migration is simple that users wanted to seek ease in accessing emails when there is internet connectivity.
Step to import OST file into Office 365 account directly.
---
Step 1: Download, install, and run OST Converter. Click on "Open" button to browse OST file for Office 365.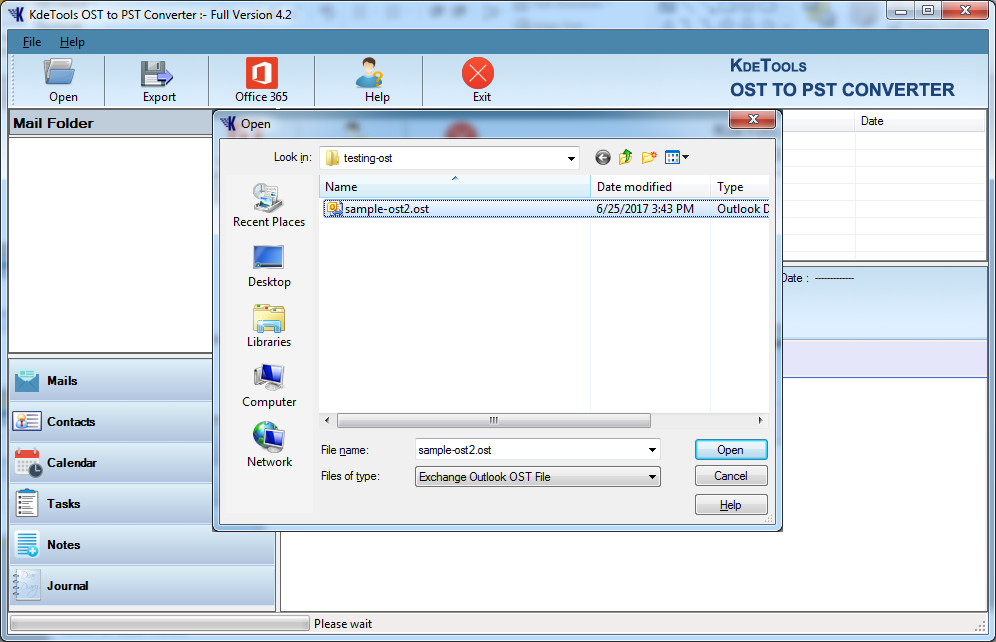 Step 2: Check preview of OST file with header details, images, and attachments.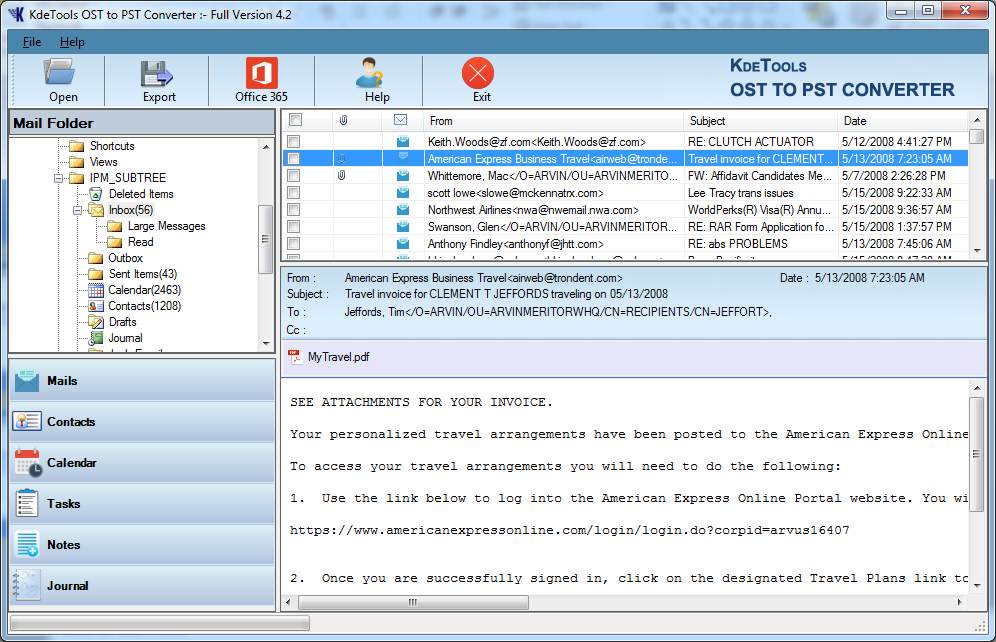 Step 3: For Office 365 account, click on "Office 365" button from navigation. A dialog box will appear with Office 365 option.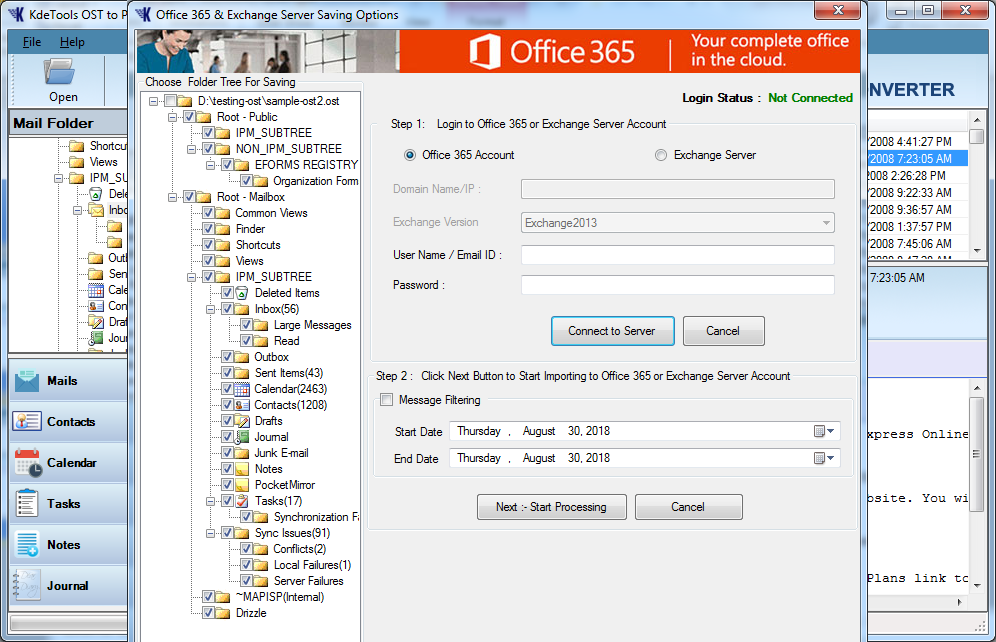 Step 4: Enter Office 365 credentials.
Step 5: If there is need to filter messages then, you can choose "Message Filtering" option. By using this option, you can import OST items from a given data range.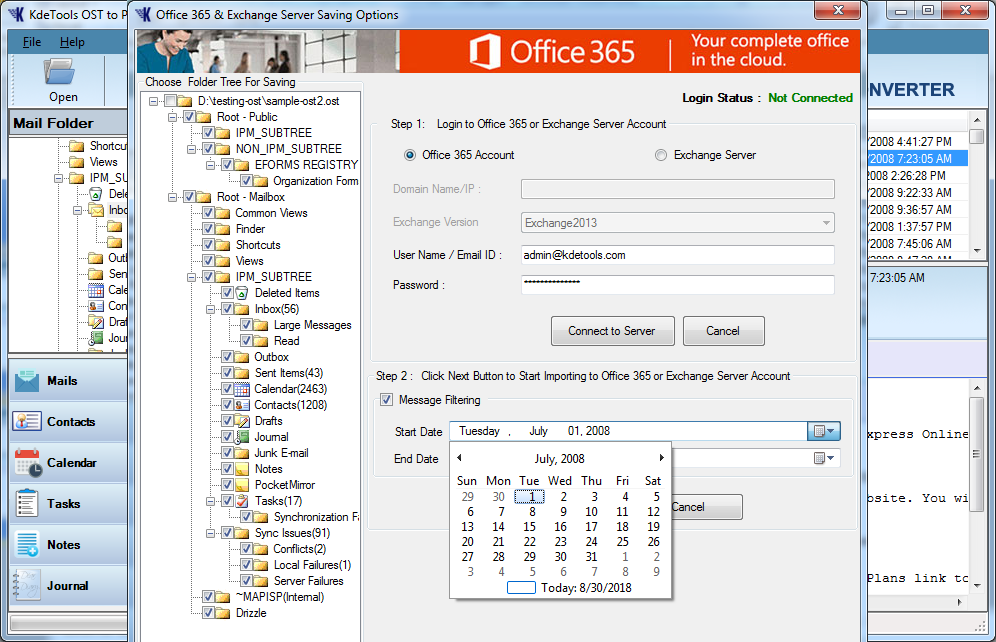 Step 6: In the last step, click on "Start Processing" button to import OST file into Office 365 account.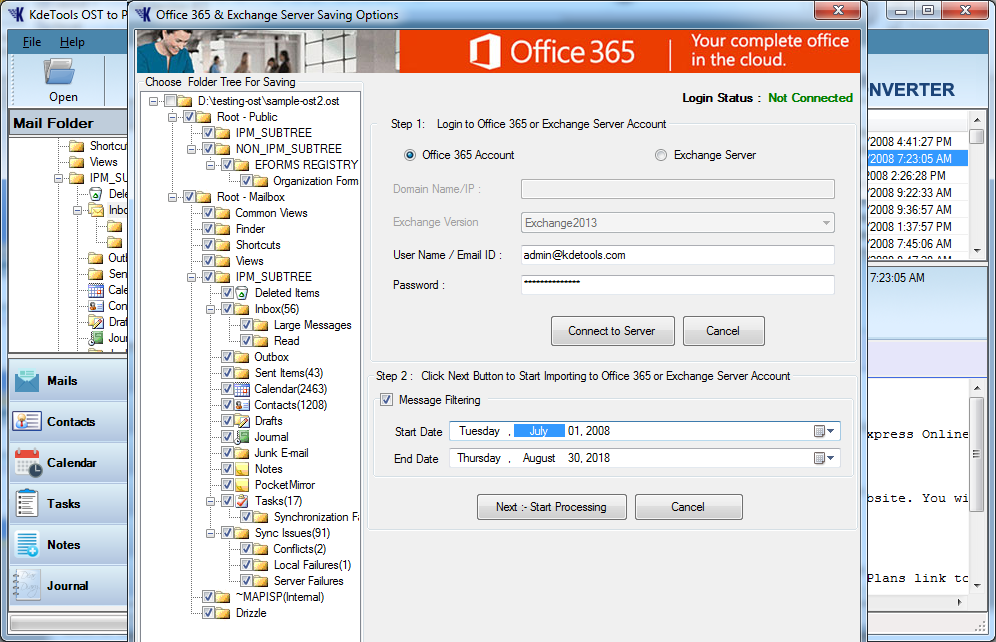 These are some simple steps by which you can easily import OST file into Office 365 account.